LiVeTaLK with Patrick Siegler-Lathrop
April 14, 2021 @ 5:30 pm

-

7:00 pm

UTC+0

€10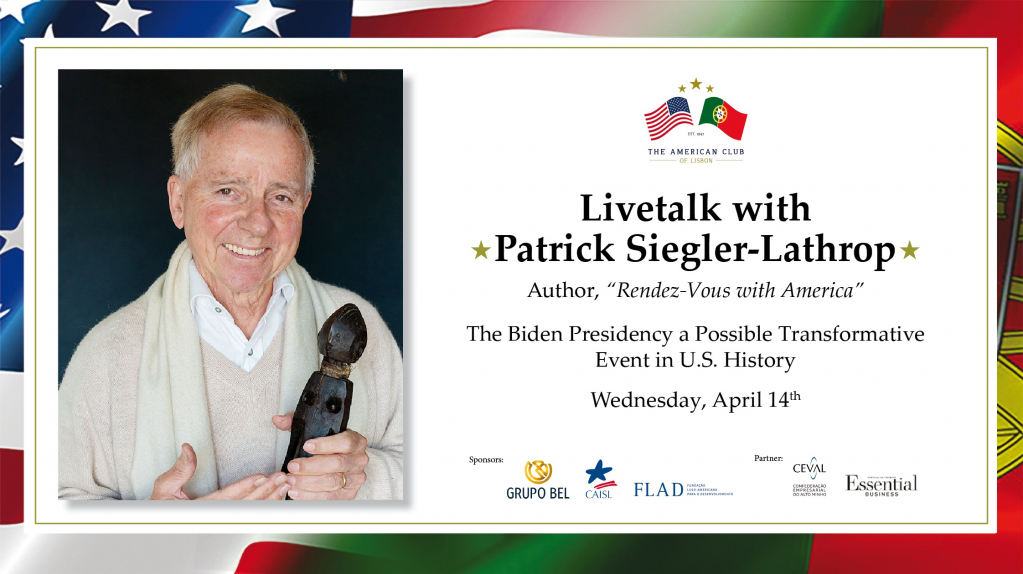 We have an outstanding Livetalk planned for you on April 28, Assistant Deputy Secretary of State Molly Montgomery, foreign policy advisor to President Biden when he was Vice-President and currently responsible at the State Department for relations with the EU, but we did not want to wait until then to present another Livetalk event (we are trying to offer you on average two events per month).
Since his inauguration on January 20, President Biden has announced a number of new initiatives, successfully passing through Congress the $1.9 trillion COVID Relief bill, signing many Presidential Executive Orders and presenting a $2 trillion infrastructure project. I have written a paper on these initiatives, to be published by my friend and fellow Board Member António Rebelo de Sousa in Universidade Lusíada's Economia & Empresa, and I thought many of you might be interested in the subject.
Our Board Member Chitra Stern has agreed to interview me for a Livetalk on The Biden Presidency, a Possible Transformative Event in US History, next Wednesday, April 14 at 5:30pm Lisbon time.
At the Livetalk, I will be addressing you as a private citizen, author of Rendez-Vous with America, an Explanation of the US Election System, and NOT as the President of the American Club of Lisbon.